'Harvest' Producer Jo Mifsud gives her insight in to film production and how she works.
One of the key decisions we took for our latest project, 'Harvest' was to find a great producer. We needed somebody who was disciplined, organised and would drive the shoots and project forward. Prior to 'Harvest', production for our previous projects was a bit more ad-hoc and at times production by committee. In Jo Mifsud we found somebody that allowed the rest of the Pallas team to concentrate on their specialist roles and in doing so, we believe, help drive the creativity of our production on.
In the first of our interviews with Pallas Pictures crew members, producer Jo Mifsud discusses what makes a good film producer and how she works.

How long have you been working in film? And as a producer?
"I'm relatively new to the industry, having started out as an Actor. But in 2017 I began producing my own projects with my life and business partner, Dominic Danson.
"We co-founded two production companies: '12 Noon', which focuses on short films and fictional narratives, and 'Epigram', which produces case studies, corporate interviews, and showreels for actors. It's only been in the last twelve months that I've collaborated as a producer on a variety of other projects including feature films, shorts, and branded content for companies such as Pampers, Escape Technology, and ACFF.
"Every day, week, and month is different. One day I could be auditioning for a big commercial, the next it might be production managing a month-long film shoot. The industry is incredibly diverse, with film content being dominant across all mediums now."

What is your background and what was your route into production?

"Telling stories and performing have been a massive part of my life ever since I was little. I was the girl whose extracurricular activities involved singing, dance, and violin lessons along with performing in the Birmingham Rep youth theatre group. I was always finding ways to entertain people.
"I don't think anyone was surprised when I took Drama and Performance Studies at Aberystwyth University. After graduating in 2010 I headed straight to London and drama school, completing two-years of training in Acting at The Poor School in 2012. I've worked in the industry ever since, starting out on stage then moving into commercial and film acting with the help of my amazing Agent, John Setrice at Macfarlane Chard. I wanted to experience more of the business of film, so I became a post production runner and networked with a variety of production houses around London. In 2017 I successfully applied for an internship with Green Bullet Films, which led to paid work with them and other production companies as a freelance Production Assistant / Manager. I signed with the diary service, CallBox, and the rest, as they say, is history! I'm really fortunate because I can balance producing and acting due to the flexibility of being a freelancer."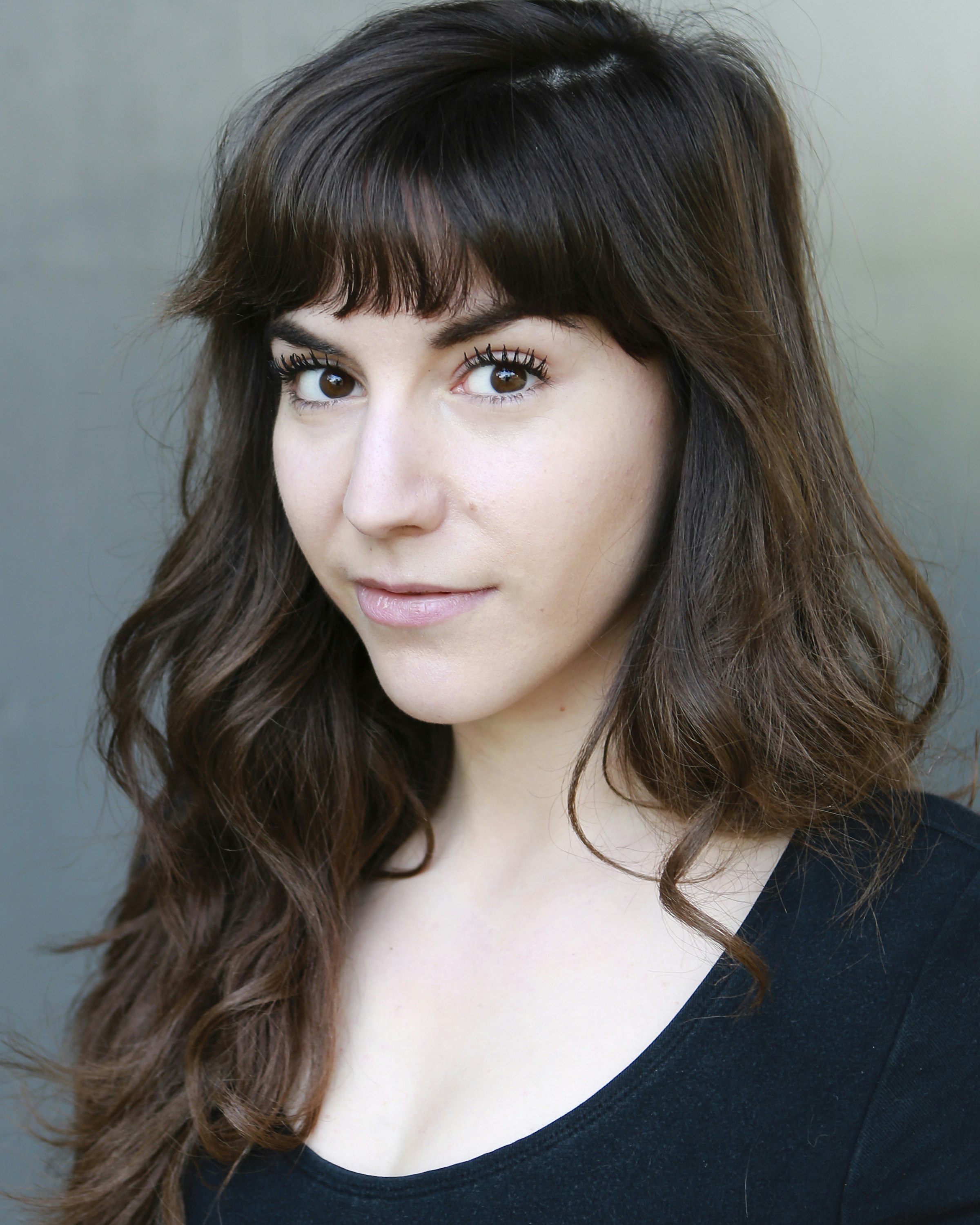 What and who inspires your work?
"I'm really driven by the equality movement we're seeing at the moment, particularly when it comes to female-driven productions and addressing the ongoing imbalance in the employment of women, disabled people, and people from black, Asian and minority ethnic (BAME) backgrounds both behind the scenes and in front of the camera.
"I recently produced a short film by Tamzin Merchant with a 95% female crew (covering all departments: directing, camera, sound, MUA / Styling, producing). I regularly advocate for 50% female crew on large scale productions and will be the forerunner for equal pay in all departments on any budgeted production.
"I'm inspired by the likes of Emma Thompson, Jameela Jamil, Lenny Henry, Emma Watson, Lupita Nyong'o, Jodie Whitaker, and Jenna Coleman for their breathtaking acting ability and their strength in championing equality for all in the entertainment industry. Coming from a working-class background (#bornandraisedinDudley) I'm really inspired by making the industry more accessible to people from similar backgrounds - my education and interests have either been self-funded or paid for through scholarships. If someone is talented and willing to put the work in their upbringing shouldn't have to affect their career choice."

How do you work? What are your methods?
"I love a Google worksheet. I'm fiercely organised and can't abide a messy budget breakdown. Before looking at my availability I make a point of reading the script or treatment, as I have to believe in the story before committing to the work. There have been times (even in my short career) where big opportunities have come along, I've read the script, and my gut tells me not to take it on. So I decline the work - often to the amazement of the production company.
"I really believe in the 'work to live' ethos and won't take a project purely because it pays well or there's a massive name attached to it. I'm here for the stories. Once I know I want to do the work I'll check my calendar, and then arrange a meeting to discuss the logistics. I'm a great problem solver and enjoy listening to people, so most of my work involves face to face meetings and talking things through. But my heart is on set, in whatever form that takes. On shoot days you'll find me mucking in with my trusty field pouch (*cough* bumbag *cough*) and clipboard in tow."

What interests you about Harvest?
"First and foremost it's the strong female characters. The Matriarch in the first instalment, 'Rebekah', is such a dark, complex character. I instantly knew who I wanted to play the role and come the filming day I couldn't take my eyes off the magnificent Emma Stansfield. 'Rebekah', introduces the audience to the world of 'Harvest' in such a beautiful way, and the titular character is wonderfully portrayed by the fiercely talented Naomi Stafford, whose subtlety really bounces off the Matriarch's controlling pragmatic nature.
"The cultural, rural, and traditional setting grabbed my attention too. I had just moved to the countryside and I found myself relating to the microcosm environment while I read the script. The idea that humanity can create monsters hasn't left me since we wrapped filming.
"Last, but by no means least, the work ethic of the team at Pallas Pictures made me feel honoured that they approached me to produce their stories. Charles, Ryan, and John have worked on this project a lot longer than I. They've dedicated nights, weekends, and any scrap of spare time they have to create this mesmerisingly dark world (whilst all working full time and having families, babies, and friends too)., I'm constantly in awe of, and inspired by, their talent, their creativity, and their passion for storytelling."