Artist and woodworker Rupert Lees talk about botanical mutations, monstrous creatures, and CG creature design for 'Harvest'.
The world of 'Harvest' is built around a host of magical creatures called the Engelsorg and the creature protagonist of 'Harvest' is Erthog. The whole of the Pallas collective has contributed to the creation of our 'monster' but in particular, 'Harvest' director, Charles Willcocks, and concept artist Rupert Lees worked very close to bring Erthog to life.
Regular meetings, hundreds of sketches and hours of 3D sculpting have taken place to breathe life into Erthog. Rupert Lees is the concept artist and 3D sculptor who helped Charles to design the form and look of Erthog. He describes the process, "Rupert and I went into great detail to create Erthog. We looked at and studied so many natural forms. I wanted all of Erthog's attributes to be based on real nature. I challenged Rupert to make Erthog 'of the land'. Erthog has to be believable as a creature that would inhabit and that has been created in rural Yorkshire. We would meet, talk and then Rupert would go away then return with these brilliant sketches and forms to consider. We spent hours looking at the form of snake jaws for example, it was fascinating. The complexity and beauty that exists within nature are incredible."

Concept artist and 3D sculptor Rupert Lees has played an integral role in the world of Harvest. There are plenty more Engelsorg to create and in this blog, Rupert shares his journey on how he discovered CG art, what inspires him, and his thoughts on the 'Harvest' project.
What is your background and how did you become a CG artist?
"My background is in fine art. I graduated from Central St Martins in 2003, focusing on pen and ink drawing, and spending my time illustrating imaginary botanical mutations and monstrous creatures, drawn at a very small scale with pigment ink fine-liners. From there, I thought I'd better try and do something more useful, so I actually went on to become a woodworker. I co-founded a design and build company in 2010 which carries out residential refurbishments, designs and manufactures bespoke timber products, and provides on-site joinery.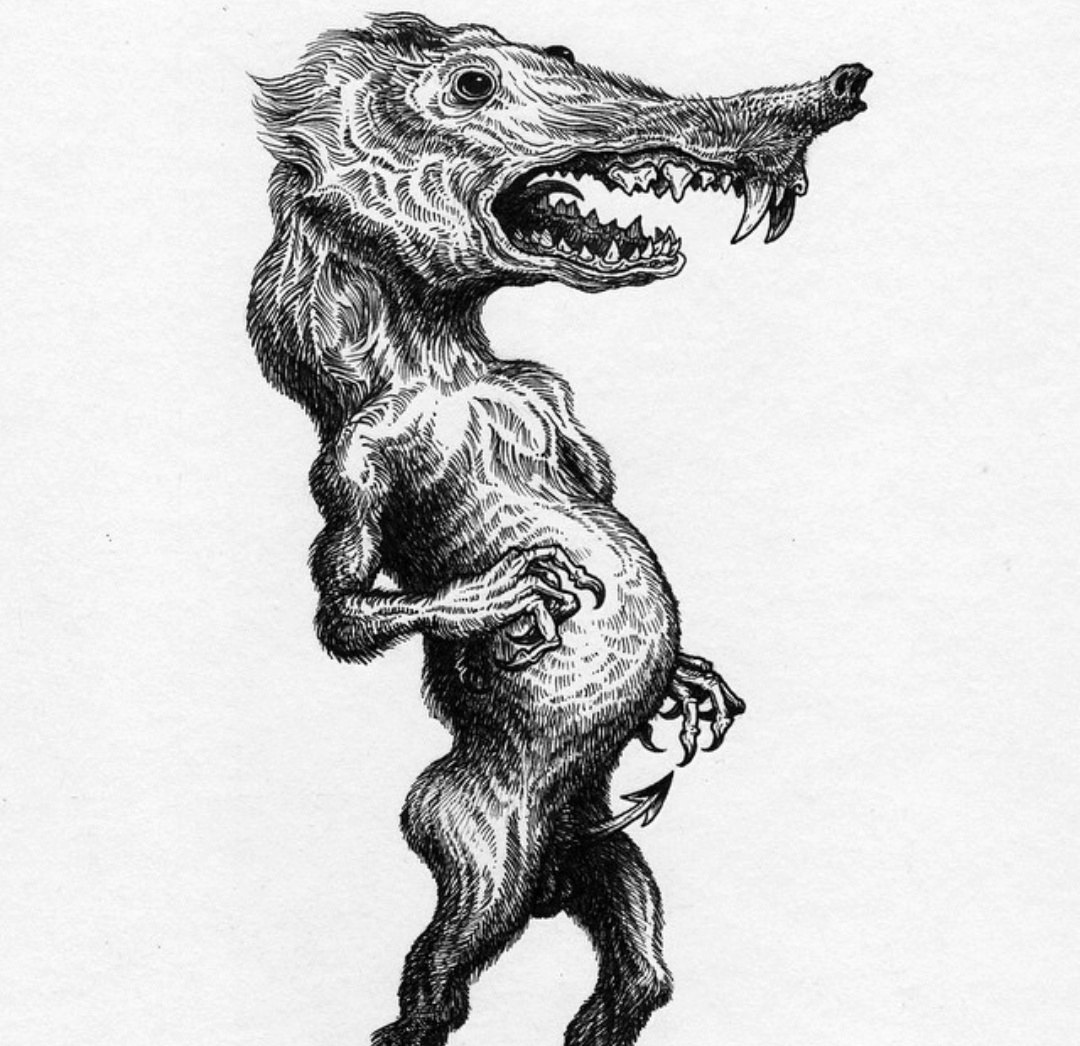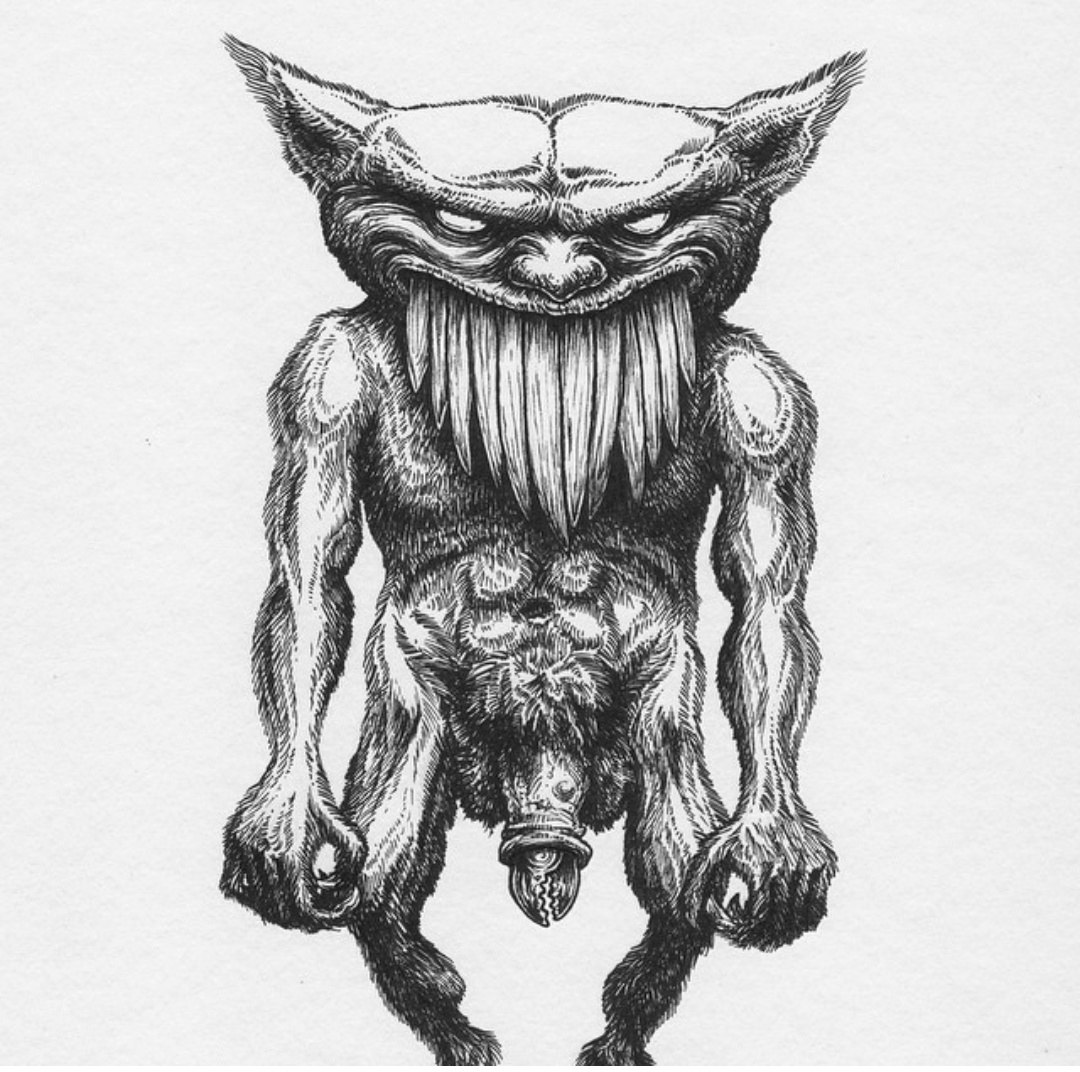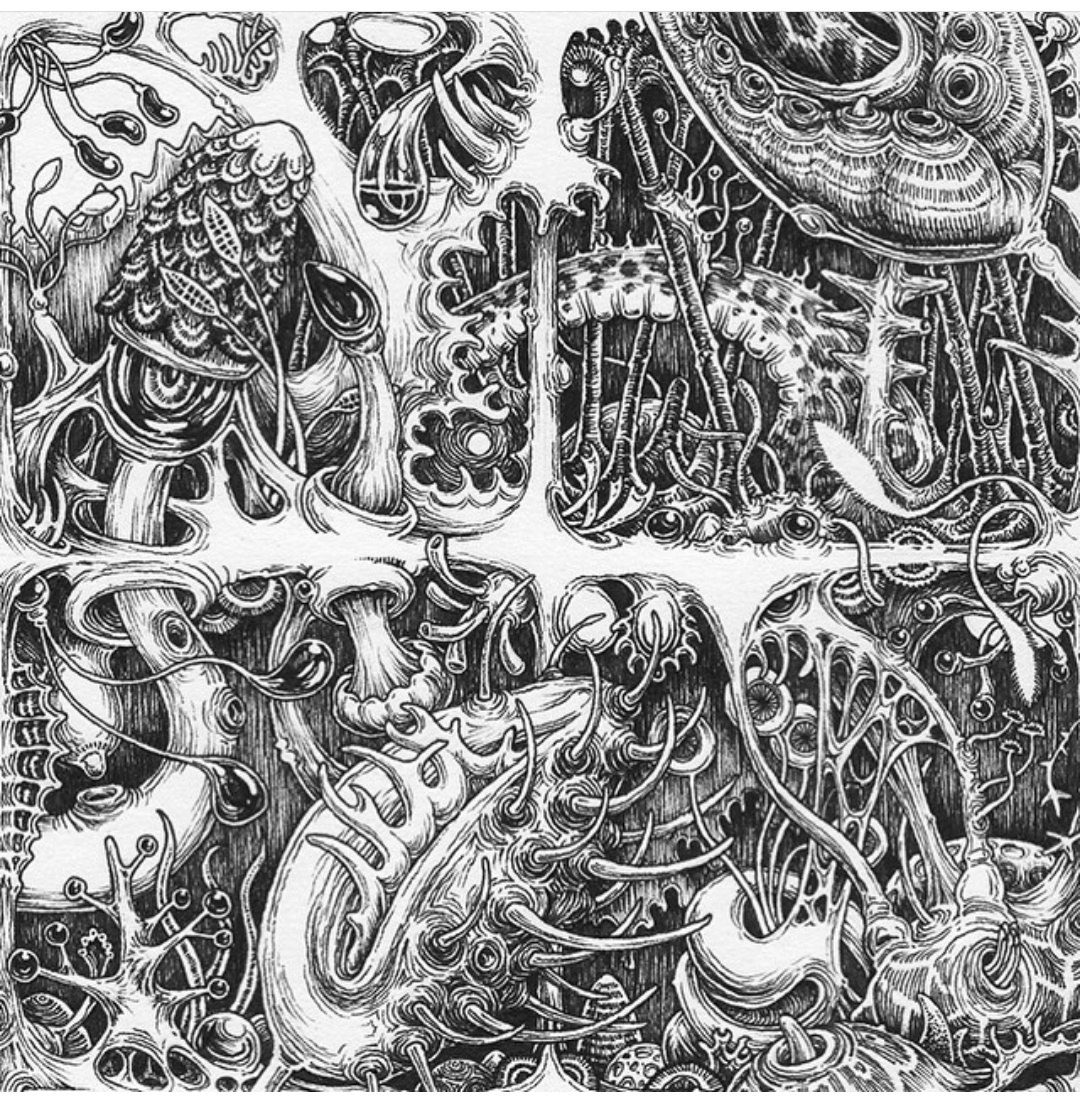 "In the context of my new business, I began using 'Sketchup', (the 'gateway' 3D software tool for so many!) for product design and architectural 3D visualisation. That proved to be my first step into the world of 3D modelling and CAD which soon led me to become curious about using similar software to create the sort of fantastical organic art I had been making back in my college days.
"After a short dabble with 'Blender' and 'Sculptris', I began learning 'Zbrush', and it is the main tool I have been using to create my artwork ever since."
What inspires your work?
"My greatest inspiration for my CG work and the creatures I depict is Mother Nature herself and my visions and ideas comes from the natural world and the plants and creatures co-existing around us. The myriad of ingenious inventions, structures, systems, forms and fancies of Mother Nature, particularly those which seem so horrifying and alien to so many humans, such as insects and other arthropods, are my personal favourite.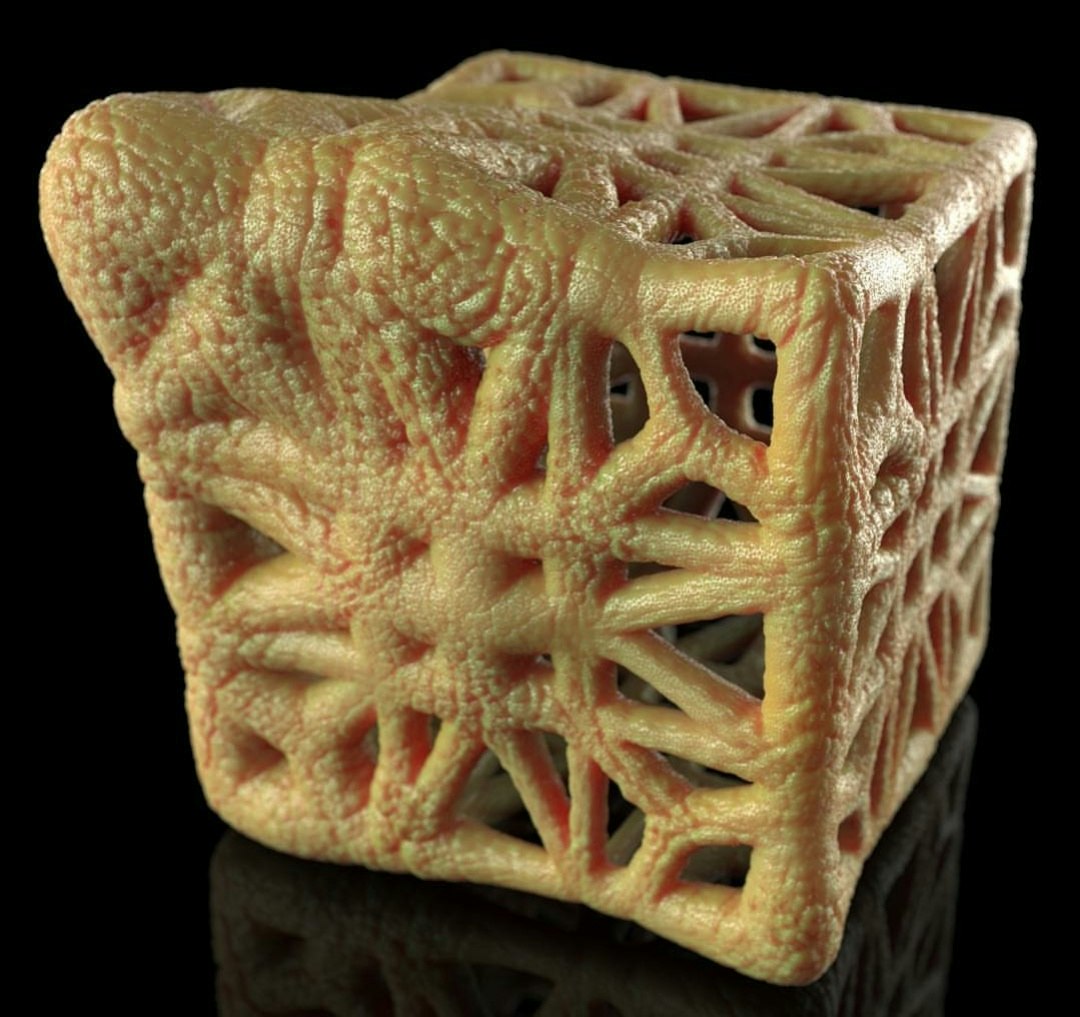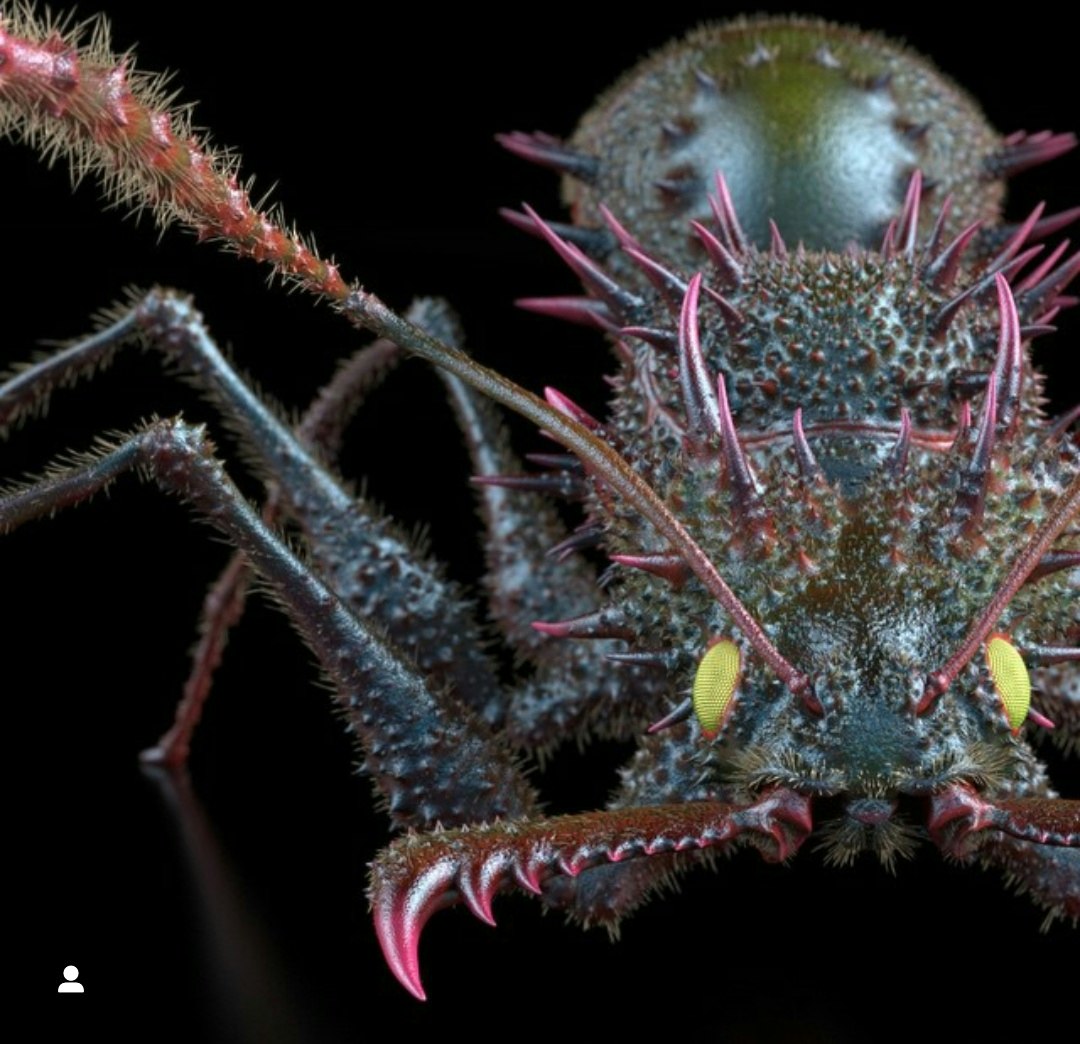 "In terms of inspiration from other artists, medieval painters such as Bosch and Bruegel inspire me as much as modern day artists such as Hans Bellmer, Chris Cunningham, Sarah Sitkin, Ted Mineo, the Chapman brothers, Erik Ferguson and anyone peddling ghastly body-horror or hyper-real creature-based work in any medium gets the creative juices flowing really. I'm naturally drawn to strongly imaginative, and visceral artwork, the monstrous, macabre, the grotesque, I suppose."
How do you work?
"I tend to work in a haphazard fashion, often working on several projects concurrently. As I work as a designer and woodworker I regularly move back and forth between my workshop and the computer. For creature design, I sometimes start off with a pencil drawing to rough out ideas, but more often than not I will just dive into 'Zbrush' and begin sketching creatures and ideas in 'DynaMesh' in an exploratory fashion - just muddling about. Once an idea works, I'll generally retopologise (To redefine the mesh of a 3D model at a lower resolution) and refine my model in 'Zbrush', and use 'Keyshot' for my renders. Some of my models are also 3D printed, again using a mainly 'Zbrush' based workflow."


What appealed to you about 'Harvest' as a project?
"I'm a bit of an outsider to the CG and film industry, so joining the team at Pallas Pictures for this project was a great opportunity for me to work in a new way, get involved in a creature production pipeline, and learn a huge amount (no doubt) from the talented team. Creating Erthog for 'Harvest' required a creature with a fairly humanoid form, which my work hasn't really incorporated before, so I enjoyed the challenge."
What's the best CG you have seen recently?
"The best CG I've seen recently? I finally got around to watching 'The Revenant' the other day, and the bear in that was pretty rad!